| | | |
| --- | --- | --- |
| | Monday, 20 April 2009 | ISSUE 1 |

Homing in on Asia's Biggest Houseware Event
As the largest event of its kind in Asia, the HKTDC Hong Kong Houseware Fair brings together exhibitors from around the world. The show provides them with the perfect platform for displaying their latest products and promoting their brands and services to quality buyers from diverse markets around the globe.



Home and Lifestyle Delights
The fair's themed zones can help you zoom in on your buying needs.
| | |
| --- | --- |
| | Showcases designer collections and brand names in sophisticated surroundings. The importance and effectiveness of this zone is underlined by the fact that this year sees a record-breaking number of exhibitors - 36 from 10 countries and regions, namely Hong Kong, Canada, France, Germany, Italy, Japan, Spain, Sweden, Switzerland and Taiwan. |
| | Focuses on a broad and eclectic range of home-living items. |
| Health & Wellness zone | Taps into the trend for healthier lifestyles, showcasing fitness equipment, health & personal care items, spa/aromatherapy, "silver age" products for older consumers and toiletries. |
| Home Textile & Carpet zone | Puts the focus on the latest in curtains, carpets and rugs, towels, bedding, table linen and kitchen items such as aprons and oven gloves. |

Special Highlight - World of Pet Supplies
World of Pet Supplies has been created in response to strong market demand, and features items from the basic to the pampering in the categories of pet-related products and services, aquatic products and veterinary products. Over 70 exhibitors are taking part, and are located at Hall 1A.



Pavilion Update
The show incorporates 17 group pavilions representing various countries and regions, namely Bangladesh, Brazil, the Chinese mainland, Germany, India, Indonesia, Iran, Italy, Korea, Macau, Malaysia, the Philippines, Taiwan, Thailand, Turkey, the US and Vietnam.

The Bangladesh Pavilion is making its debut at the fair. A total of 10 exhibitors are displaying a range of products that reflect the country's vibrant heritage as well as its modern outlook. Buyers can view and source handicrafts, home textiles, home furnishings and home decoration items, as well as meet with suppliers and learn more about Bangladesh's emerging manufacturing sector.

The Brazil Pavilion, entitled Glass Brasil, is another newcomer to the fair. Born from a joint initiative by Sindividro (Union of Flat and Hollow Glass and Crystal Producers from the State of Sao Paulo) and Apex-Brasil (Brazilian Trade and Investment Promotion Agency responsible for stimulating Brazilian exports), Glass Brasil brings together nine companies that have mastered various methods of glass production, from manual techniques to the most sophisticated automatic processes, offering a great range of products targeted at global markets.

Part of the Chinese mainland pavilion, the Fujian Dehua Porcelain Pavilion showcases the excellence of Dehua pottery. Dehua is known as the porcelain capital of China, and this style of pottery has a long and venerable history, being produced since the Ming Dynasty. Known as Blanc de Chine, it became famous and greatly admired around the world for its beauty. A total of 30 exhibitors are taking part in the pavilion.

Also making its debut is the Iran Carpet Pavilion, organised by the Iran National Carpet Centre, which features exhibitors showcasing the country's magnificent Persian carpets. An integral part of Iran's cultural history, these carpets are world-renowned for their quality, workmanship and intricate designs. Most are made from wool, but some are of silk, and many are still made by hand. Exhibits at the fair include a demonstration of the hand-knotting techniques that are so important to the genre, live at the fairground.



Free Gifts on Offer


You can pick up a free gift while discovering the latest and hottest houseware products. Simply collect a different stamp at each of our three stamp counters and you can redeem a beautiful gift sponsored by exhibitors from the Hall of Elegance (while stocks last).


Stamp Counters

Gift Redemption Counter

Hall 1A
Hall 3
Hall 7
Hear What Exhibitors Say
It is no doubt that Hong Kong Houseware Fair is the most significant event for sourcing and distribution contacts in Asia. This year, it will bring me another very substantial opportunity to expand my business. Apart from silicone kitchenware design and manufacturing, Go On Global has rapidly expanded the retail agency and re-distribution service of many world-class European kitchenware/tabletop brands, including Arzberg, Bamix, Cole and Mason, Gense, Mastrad, Mauviel, Vulkanus, Woll and Zyliss. Hence we wish to explore Asian re-sale markets especially for the Chinese mainland and Taiwan.
Paul Wong, Managing Director, Go On Global Co Ltd, Hong Kong

World of Pet Supplies is one of the best platforms at which to launch new product to the global markets, and this is why we have joined. We are launching a new biscuit that is healthy and tasty for dogs, so we are looking for private label buyers here.
Chris Lee, Director, Tak Li (China) Ltd, Hong Kong



What's On ¡V 20 April
Time

Activities

Venue

9:30am

Expo Drive Entrance

10:30am-11am

Mini Pet Parade I

Atrium, Hall 1A

11:30am-12:30pm

Joint Press Conference
(also for HKTDC Hong Kong Gifts & Premium Fair)

Meeting Rooms 206-207

12:30pm-1:30pm

Hong Kong Houseware Fair 2009 The Press Conference on the Porcelain Trade Delegation of Dehua City, the Porcelain

Meeting Rooms 202-203

2:30pm-3:30pm

Seminar on ¡§Lifestyle Design ¡V Use of Eco-Smart Materials and Technology¡¨

Meeting Rooms 206-208

4pm-4:30pm

Mini Pet Parade II

Atrium, Hall 1A

6pm-8pm

Networking Reception*

Port Cafe
*By Invitation Only
Hong Kong Porcelain Merchants Association
A total of 6 member companies of the Hong Kong Porcelain Merchants Association (HKPMA) are exhibiting at the fair; they represent a number of categories in the porcelain business, including tableware and other decorative items in a variety of styles.

HKPMA was established in 1969 and has around 120 members; most of them are porcelain manufacturers and traders based in Hong Kong. Their products are exported to markets around the globe and are in demand for their quality and design.



Fair Opening Hours
| | | |
| --- | --- | --- |
| Fair Dates | Opening Hours | Buyer Registration Hours |
| 20-22 April (Mon-Wed) | 9am-6:30pm | 8:30am-6pm |
| 23 April (Thu) | 9am-5pm | 8:30am-4:30pm |
See What the World Has to Say about Asia¡¦s Largest Houseware Event
Each year the HKTDC creates an intensive marketing campaign targeting buyers worldwide to ensure the success of the show. Take a look at the promotional boards at Expo Drive Entrance, Hall 1E, Hall 5, Hall 7 Entrance and Harbour Road Entrance for more details.



Expanding Coverage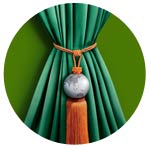 A spin-off event of the Hong Kong Houseware Fair will debut in 2010 with the staging of the first HKTDC Hong Kong International Home Textiles Fair, to be held concurrently from 20-23 April 2010. The show will cover a wide range of home textiles with style, including textiles for the bathroom and bedroom, carpet & floor coverings, interior & decor textiles, table & kitchen textiles, wall coverings and baby textiles, from international suppliers. Don't miss this brand new event!



Free Magazine
Don't forget to collect a FREE copy of the fair's official magazine at the Buyer Registration Counters, HKTDC Integrated Service Centre and hktdc.com Buyers' Lounge, on presentation of your buyer's badge.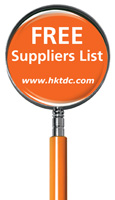 hktdc.com Customised Sourcing Service
Now you can locate the right products you need by getting a list of relevant exhibitors with booth numbers and product photos at the fair. Look for this friendly sign.



Enquiry Contact
Customer Hotline: (852) 1830 668


Rebecca Tse
Manager, Marketing Communications
Exhibitions Department