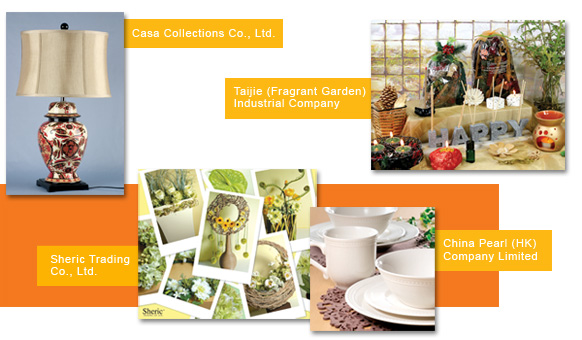 Houseware & Lifestyle Sourcing Opportunities Beyond Compare
The HKTDC Hong Kong Houseware Fair is an event not to be missed. Asia's biggest show of its kind, the 2010 edition will be attended by more than 2,200 top-quality exhibitors from 37 countries and regions. The fair takes place at the highly accessible downtown location of the Hong Kong Convention and Exhibition Centre. It is also the first of two superb, related sourcing opportunities, with the HKTDC Hong Kong Gifts & Premium Fair - the largest in its category in the world - taking place at the same venue from 27-30 April.



Oriental Delights - ASEAN Select
An exciting new addition to this year¡¦s fair is ASEAN Select. This special section in the Grand Hall includes group pavilions from ASEAN countries, showcasing the exquisite and unique styles and designs of houseware products that each of these nations offer.
Dazzling Highlights
The houseware industry covers a rich variety of products, and this fair makes connecting with the right suppliers easy, thanks to themed zones focusing on key categories.



Hall of Elegance
This elegantly appointed zone is home to top-notch design-led, branded collections. The elegant surroundings of the hall reflect the quality of the products and the exhibitors' image - it's the perfect place to conduct serious business negotiations.



World of Fine Dining
This zone specialises in a huge variety of bar accessories, kitchenware and tableware products, ranging from classic to contemporary, from formal to casual. Quality exhibitors provide plenty of inspiration for this appetising market sector.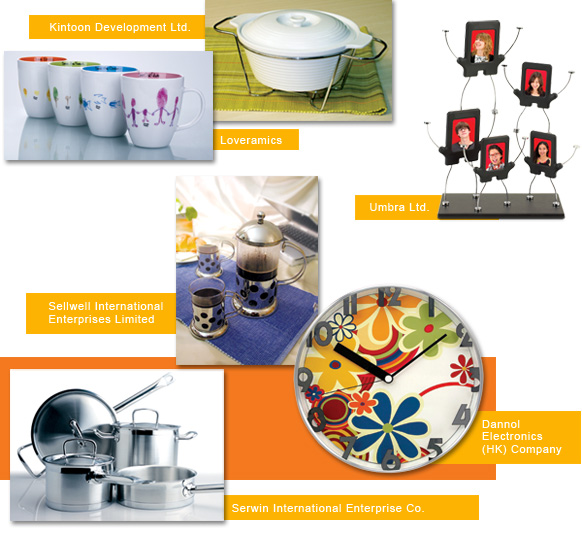 Home Accents
The spotlight here is on items designed to add personality and individuality to living spaces, including artificial plants and flowers, handicrafts from around the world and home decor pieces.



Home Living
Concern over health is driving the market for cleaning products & supplies for the home, but there is a lot more in this zone too, including hardware & DIY and small electrical appliances for the domestic environment.



Outdoor Living
A desire for a more 'green' life is leading to increased focus on outdoor living spaces; exhibitors here supply a range of items, both functional and decorative for gardens, patios and balconies.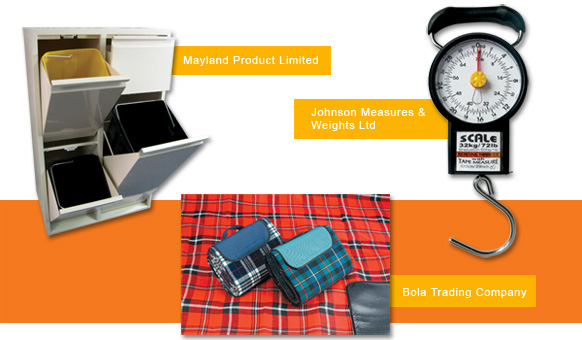 Country Partnership
Turkey has been named the "partner country" for the fair in 2010. More than 30 exhibitors from Turkey will be featured, showcasing a rich variety of products from this country that has a strong tradition in houseware. Among the exhibitors are many specialising in plastic products and steelware for the home and kitchen. Istanbul Mineral and Metals Exporters' Association is organising the participation, and the pavilion is located at Hall 3B.



World of Pet Supplies
This special highlight located at Hall 1A features a huge array of pet-related products and services, aquatic products, veterinary products plus shop fittings & packaging catering to the growing numbers of pet owners around the world.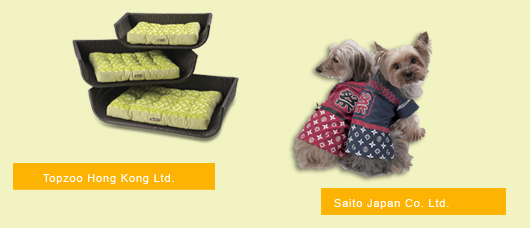 Sourcing On the Go - Tailor-made Exhibition Info On Your Mobile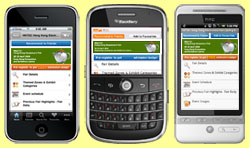 Smartphone Info Site
With the HKTDC Smartphone Info Site, you can now pre-register for fairs and get your free admission badge anywhere and anytime. All information regarding HKTDC fairs, including event schedule, list of exhibitors, plus practical tips on getting around Hong Kong can be conveniently accessed.


| | | |
| --- | --- | --- |
| Download your HKTDC FAIRS | | now at: |
Mobile Info Site
Information of 30 fairs is now available at the HKTDC Mobile Info Site - hktdc.com/wap/en. Browse it and use it to get free admission badge.

Home Textiles - New Concurrent Event
A spin-off event makes its debut in 2010 offering crossover sourcing opportunities. HKTDC Hong Kong International Home Textiles Fair features exhibitors of home and contract textiles, including bathroom and bedroom textiles, carpets & floor coverings, interior & decor textiles, table & kitchen textiles and wall coverings.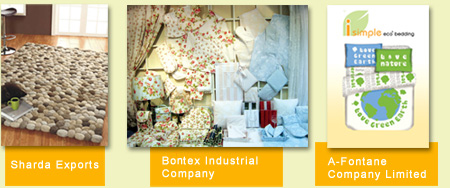 Tariff Reductions Benefit China-ASEAN Trade
The concept of a China-ASEAN Free Trade Area, first raised by the former Chinese Premier Zhu Rongji during the 4th China-ASEAN "10+1" meeting, has been heralded as bringing valuable new opportunities to businesses operating throughout the China-ASEAN region.

China and ASEAN members have been working towards a tariff-free zone since July 2005. Since 1 January 2010, China and six ASEAN member nations ¡V Brunei, Indonesia, Malaysia, the Philippines, Singapore and Thailand ¡V have imposed zero tariffs on most normal products, while China and the other four newer ASEAN members ¡V Cambodia, Laos, Myanmar and Vietnam ¡V will do the same in 2015.

This breaking down of tariffs will bring benefits to manufacturing, import and export businesses engaged in producing, buying and selling these many different products throughout the China-ASEAN region. This in turn is anticipated to have a positive impact on business conducted at Hong Kong Trade Development Council trade fairs, in which many Chinese mainland and ASEAN exhibitors and buyers participate.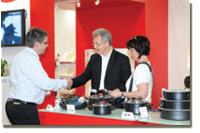 Buyers' Comments
¡§Already I have found new suppliers here with whom I will start working. They include a Hong Kong manufacturer of glassware - the quality is very good and the price is more competitive than my existing suppliers in Europe. The organisation of the fair is very nice - the halls are easy to visit, the layout is clear and simple, plus the HKTDC office in France does a wonderful job.¡¨
Tarek El Maghalawy, Commercial Manager, Arts & Civilisations, France

¡§I am mainly here to meet with our regular suppliers to give them a better view of the market situation in Slovakia, so we can all work together. This has been very helpful. I visit many fairs in Europe and Asia and the Hong Kong Houseware Fair is one of the best organised. Staff here are always willing to assist me.¡¨
Daniel Cech, Director, Makro, Slovakia



First-class Service
The fairground's Business Centre is on hand to help visitors enjoy a fruitful time at the show. The centre's services include on-the-spot name-card printing, document scanning, photocopying, faxing and the sale of stationery items. The Dragon Lounge offers a relaxing oasis for VIP buyers, providing complimentary snacks and beverages, Internet access, newspapers and magazines, plus private rooms for meetings.



Act Now!
Pre-register on or before 29 March for buyers from outside Hong Kong and 15 April for local buyers ¡V to receive a FREE admission badge by mail.



Exclusive Travel Incentives for Trade Buyers
The HKTDC offers a variety of incentive programmes for trade buyers to the Fair that involves exclusively discounted hotel rates and airfares. For further information, please contact HKTDC office nearest to you.



Special Airfare
Cathay Pacific Airways, together with sister airline Dragonair, offer you and your travel companions exclusive airfares in all classes. To take advantage of this offer, please click http://events.cathaypacific.com and input the event access code MICE051 to avail of special fares for you.



Do You Need a Visa to Enter Hong Kong?
Please click here to find out the requirements and guidelines laid down by the Immigration Department of the Hong Kong Special Administrative Region. Should you require an invitation letter from the HKTDC, please send your request to us at least two months (eight weeks) before the fair begins.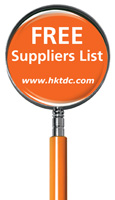 hktdc.com Free Sourcing Service
Now you can locate the right products you need by getting a list of relevant exhibitors with booth numbers and product photos at the fair. Look for this friendly sign at the fairground.



Enquiry Contact
| | |
| --- | --- |
| Customer Service Line | (852) 1830 668 |
| Ms Fanny Wong | (852) 2240 4888 |
| Ms Jessica Poon | (852) 2240 4622 |


Rebecca Tse
Manager, Marketing Communications
Exhibitions Department